Connecticut Photos
CT Photographs, Photographers, Photo Contests, Photo Sharing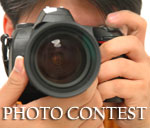 Connecticut is a scenic southern New England state with rolling hills, seashore and fields. The rivers and coastal sections of Connecticut combine with country side, stonewalls, and urban areas to create a myriad of photo opportunities for the amateur or professional photographer. Ask us about CT Vacations or share experiences. To feature your Connecticut Business, contact us.
CT Photographs & Slideshows
Share your photos with CTLiving.com. Visit us on Facebook.
Inns | Hotels | Resorts | Vacation Rentals | Pet Friendly | Conferences
Camping | Real Estate | Dining | Events | Classifieds
Attractions | Maps | Products | Art | Shopping
New England Living Magazine